We are a genomic and bioinformatics service provider focused on customer needs: our goal is to make high-throughput genomic data more accessible.
We can sign a confidentiality agreement with you: we can provide a template of the agreement to be reviewed and adapted to the specifications of your project.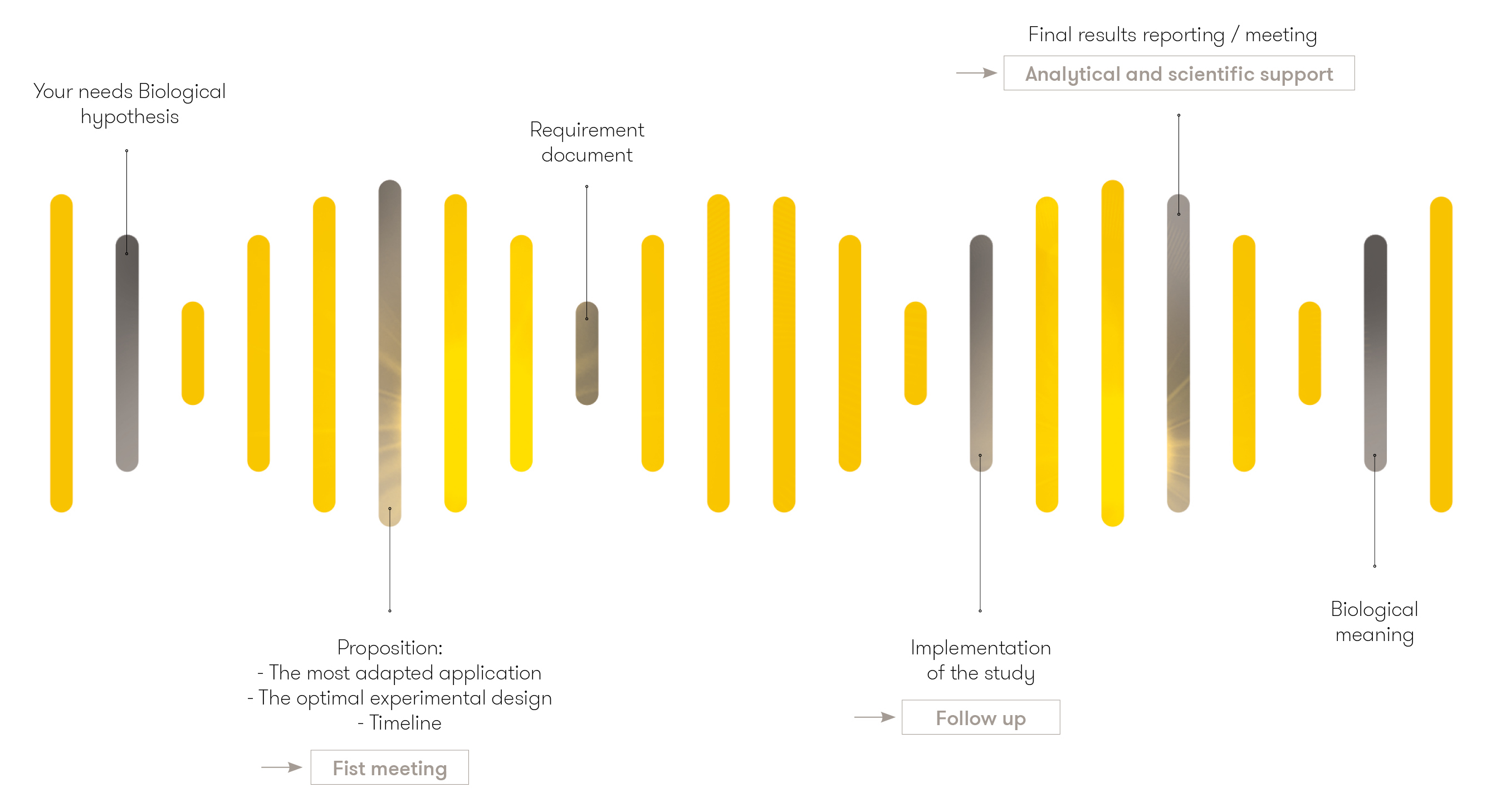 During the first meeting, we discuss about the most adapted application, the experimental design and the timeline. We are ready to review your project and help you to achieve the optimal results.
A project manager, assigned to your study, is available to discuss at every step of your project, including post-delivery support.
Depending on the samples, quality controls are performed to ensure the quality and the quantification of samples before further processing. There is no minimum sample size or required packaging to work with us.
Each step of the project is detailed in the comprehensive report we deliver you. All data generated during the study are stored two or six months, according to the technology.
Helixio offers both standard and custom solutions for NGS and bioinformatics solutions. Our experts can adapt their workflows to your needs and assist you to develop a custom solution. Feel free to contact us!